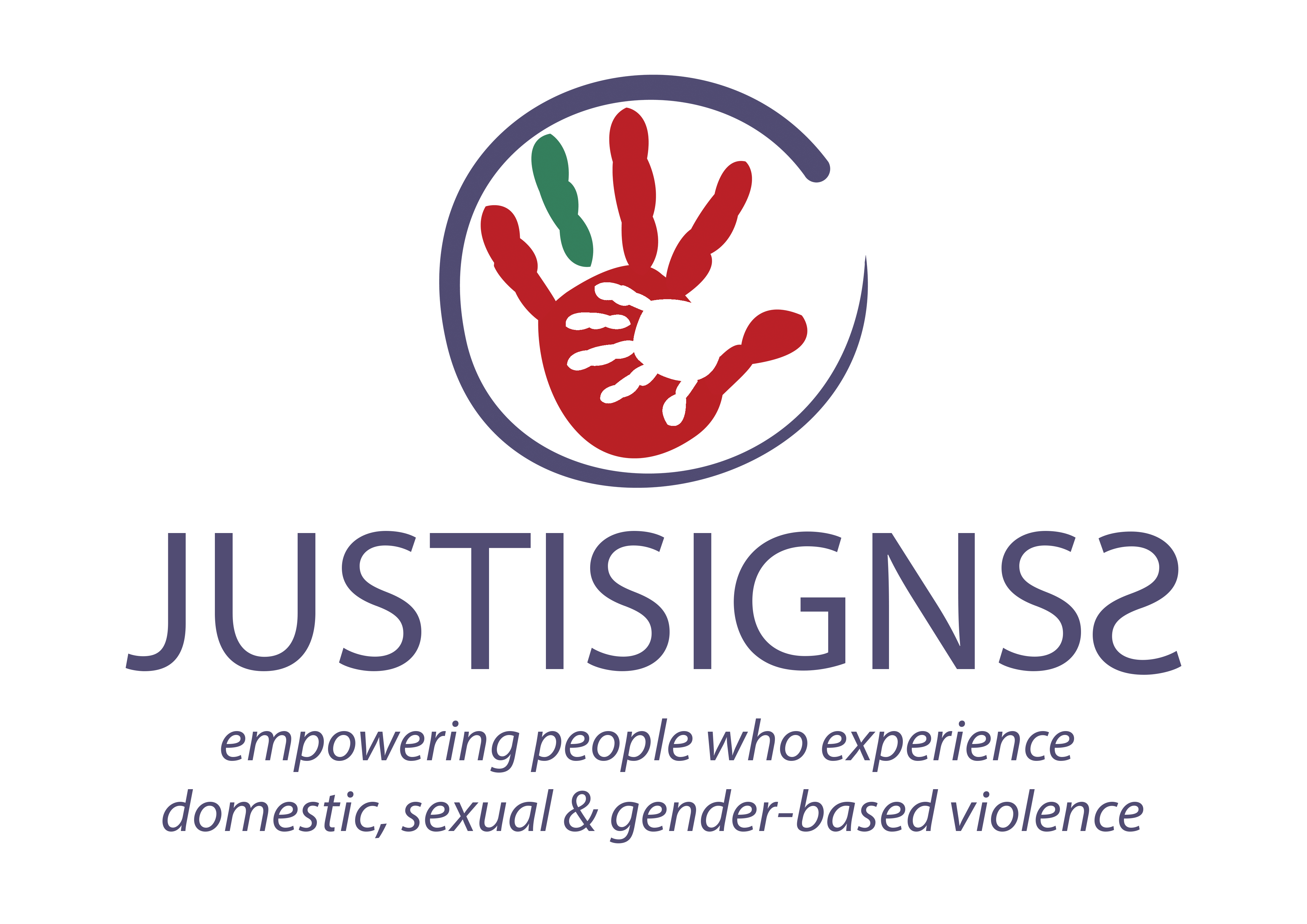 Heriot-Watt University has developed a British Sign Language (BSL) glossary of key terms that are used in the UK related to domestic, sexual and gender-based violence (DSGBV) as part of the Justisigns 2 project.
The glossary includes 33 key most often used terms, providing the term, the definition and a suggested sign (or more than one sign, or a combination of signs) for the term in British Sign Language (BSL).
The terms selected and the decision-making for the signs suggested was through a collective process over three workshops, twice online and once in person over 2 days. The workshops involved professionally qualified deaf interpreters and translators and hearing interpreters that had experience of interpreting in DSGBV settings or had experienced DSGBV themselves (or through their families), and professionally qualified deaf Independent Domestic Violence Advisors (IDVAs).
The first online workshop involved initial discussions of what was important to consider for interpreters or support service professionals when working in this context, the important of information being available in sign language, and some preliminary discussion of the meaning of key terms. The follow-up online workshop continued on the same theme but it was decided that it would be more effective to bring everyone together for a face-to-face workshop over two days (given that there were no longer lockdown restrictions in place).
The same group worked in collaboration with representatives from Police Scotland, including three police officers who were fluent in BSL, conducting detailed discussions of the meaning of various DSGBV terms from the legal perspective and the lay perspective and identifying how to convey information clearly and visually in BSL (this involved debating the appropriateness of existing signs). The discussions were documented and drafts of the suggested signs were filmed.
The final 33 signs were then filmed in a studio, involving three deaf women (Lucy Clark, Clare Chilton and Tasnim, Ahmed) who have all survived DSGBV and have also worked in various roles as translator, IDVA, BSL presenter and advocate, so they all brought a wealth of knowledge and experience to this topic (see below).
The glossary is available as a free resource and we hope that it will be a useful resource for deaf people, interpreters, police officers and social workers, and anyone who is interested in discussing the topic of DSGBV in BSL.