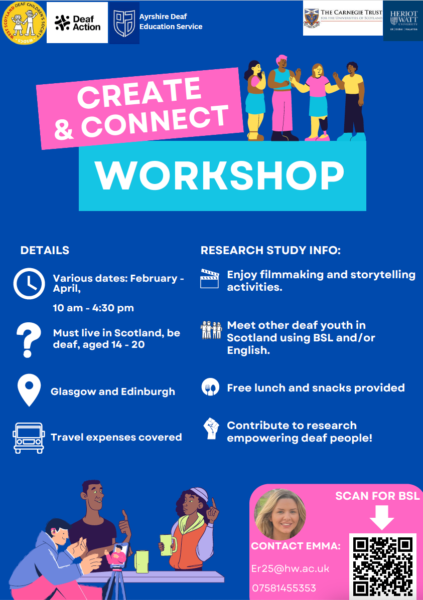 My research will aim to answer two central questions:
How do Scottish deaf youths describe/construct their social and linguistic identities?
How are short-term participatory workshops experienced by deaf young people and do these workshops enable them to explore and construct their various identities?
The study will utilise three participatory research methods within workshops with deaf youth: language portraits, storytelling, and filmmaking.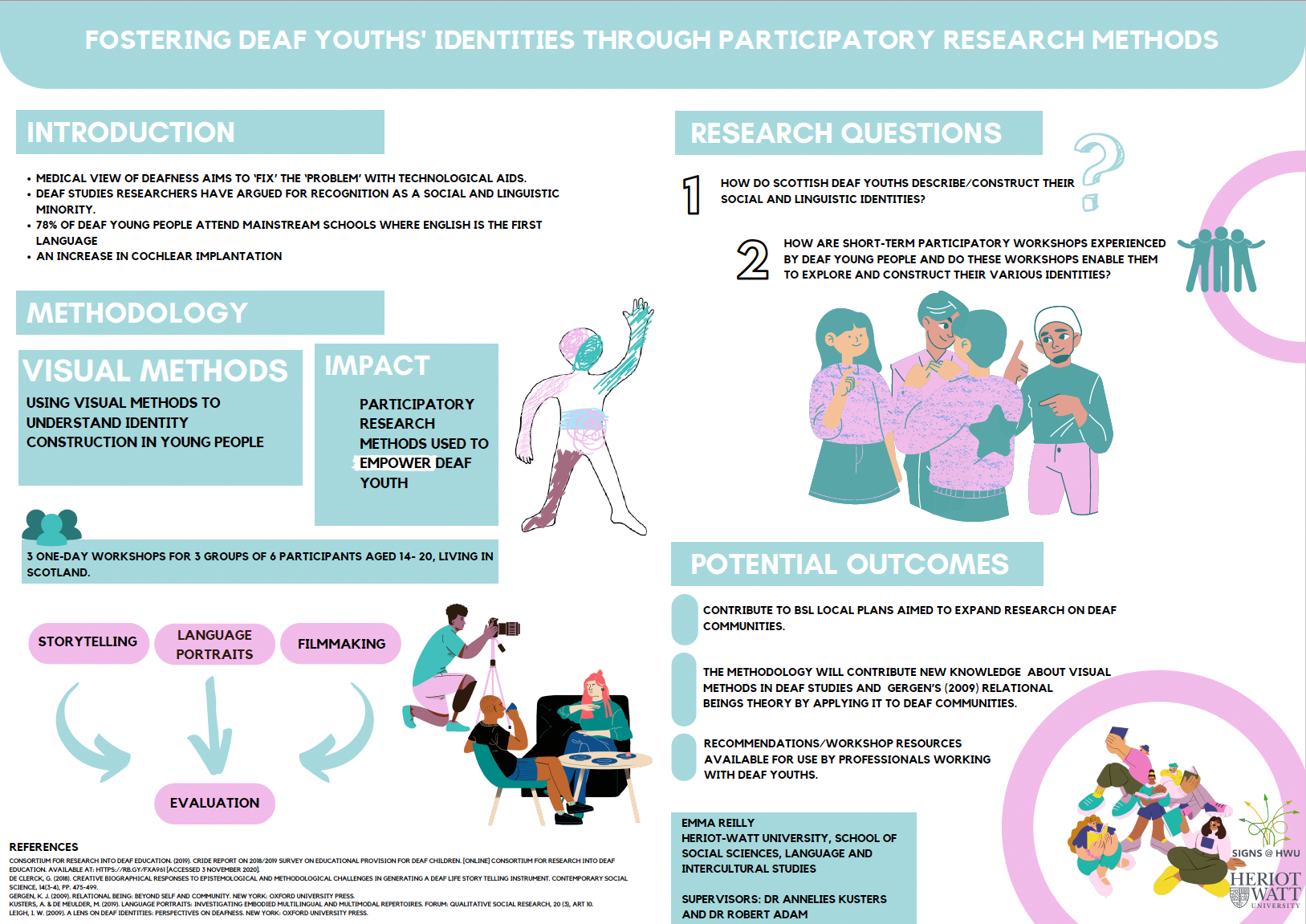 SIGNS@HWU people on this project: